XD20 series high voltage switch tester

Applicable to the measurement and analysis of mechanical characteristics and operating voltage of high voltage circuit breakers of various voltage levels and various arc extinguishing media


Product features
The overall performance of the instrument has reached the world's leading level and can compete with any of the most advanced similar products in the world.
Anti-interference ability
It has comprehensive anti-electromagnetic interference capability and can work reliably under the electromagnetic interference environment of 750KV substation.
Integrated control platform
Built-in high-regulated adjustable DC power supply, can simulate and output various operating commands, control switch operation, automatic or manual operation voltage test.
Different test content and methods for various high-voltage switches have defined matching capabilities;
The transmission point can be flexibly selected to be connected to the linear or angular sensor of the synchronous movement of the moving contact;
The installation process can be done in minutes without tools.
It can provide high-resolution, full-process fracture-distribution, S-t, I-t and other characteristic curves, and can read relevant data of any point and any segment of the curve.
Graphite contact characteristic measurement
Simultaneously measuring the separation and combination characteristics of six fractured Siemens graphite contact breakers by dynamic resistance method;
This product is the only domestically recognized product approved by Siemens, and has been used as a supporting testing equipment for its domestic market.(XD2012 only)
Closing resistance measurement
The resistance of the closing resistors and the switching time of the six fractures can be measured in one operation dynamic.(limited to XD2012,XD2012G type).
With the combined time test function, it can simulate the standard joint instruction, control switch and split operation (national power countermeasures and new requirements).
It adopts industrial grade 32-bit ARM processing platform, built-in large-capacity memory, wide-format thermal printer, USB interface, and support for U disk.
Special display screen in the field, clearly readable in sunlight;
The structure is firm and can withstand the shock and impact caused by frequent transportation, loading and unloading, and handling;
It can work reliably in the on-site environment during the hot season.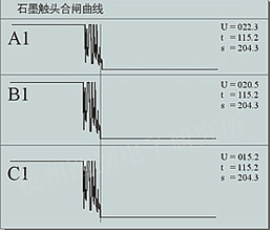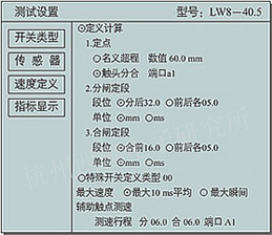 Speed and sensor definition Graphite contact closing curve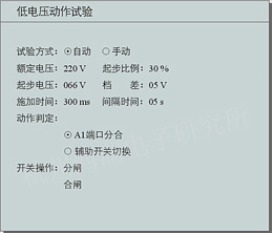 Operating voltage test Characteristic curve
Technical parameter
Time test
Aisle:6-channel state measurement; 6-channel analog measurement (limited to XD2012, XD2012G type);
Range:0.001~3S/10S;
Accuracy:±(0.1%+2 words).
Speed test
Linear speed:

0.01~20.00m/s;

Angular velocity:

0.01~40r/s;



Accuracy:

±(0.1%+2 words).
Operating power supply
The output voltage:

24~265V;

The output current:

≤

15A;

Ripple coefficient:

≤

0.5%;

Accuracy

:

±(0.1%+2 words).
Product number
| | | |
| --- | --- | --- |
| Model | Name | Feature description |
| XD2006 | High voltage switch tester | 6-port measurement function |
| XD2012G | High voltage switch tester | 12-way normal fracture measurement, 6-way closing resistance measurement function |
| XD2012 | High voltage switch tester | Have all the features of this introduction |
Update Required
To play the media you will need to either update your browser to a recent version or update your
Flash plugin
.